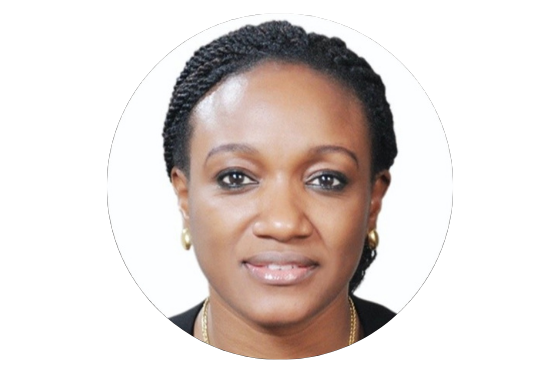 "I was privileged to attend one of George's Leadership and Executive coaching programs. He was very thorough, very professional and result oriented. He is known as a person of high integrity and excellent character, and is an excellent manager of human resources. I would not hesitate to recommend him to anyone, as he is one of the Best Executive Coaches in the industry."
Ebehiriere Ehi-Omoike
Divisional Head - Large Enterprises, at Bank of Industry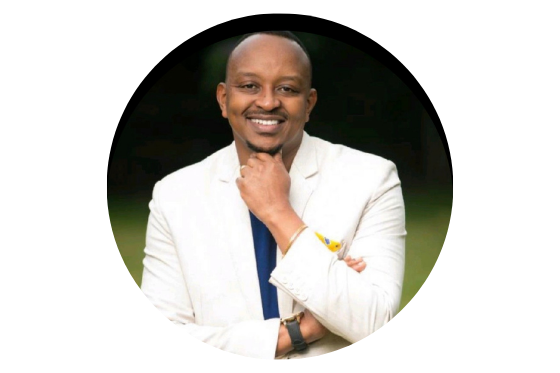 "Beverley is a sharp and forthright leader. She has immense passion about raising leaders with integrity and leaders who go beyond their comfort zones. Bev is a keen listener with impactful insights that raise leaders who are not only impactful in society but are living in purpose. She cuts across all generations well, is warm and unpretentious. She is a coach and trainer for life! "
Job Micheu Njiru
'The Customer Experience Doctor' - For Preventive Diagnosis and Treatment of Customer Experience Ailments
"I have had the pleasure of listening to George and attending sessions where he was the lead facilitator or the main speaker. He is very engaging, simple in his style of delivery, provides very practical and real examples which really helped me walk away having fully understood the models and tools provided. I still use a lot of what he took me through in those sessions even today in my day to day both at work and outside the office. Like his humility and life journey which in itself is inspiring and perhaps what makes him unique in his own way as a motivational speaker and life coach. I recommend you to reach out and just try him out ... experience with him is the best teacher in my view !"

Brian Kamau Njenga

Digital Learning Champion | Talent Development | Coach | Trainer |Kenya & East Africa

"Beverley is an excellent trainer and coach. She has high levels of integrity in all her assignments and conducts training that are experiential with servant leadership as the core. "

Martin Karanja

CEO, Arba Publications and Teams Solutions

"Beverly does take her time to establish the fundamentals of any situation at hand and thereafter design interventions that tackle real issues for sustainable results. Her work in coaching, facilitation and training in leadership skills leaves the recipients with specific direction of engagement to move to the next level from the unique insights that Beverly uses to build her content and engagement methodology. She is a good bet for teams or organizations out to adopt a strategic thinking culture in the changing environment of today."

Charity Wainaina

Leadership & Organisational Change I Marketing & Communication Effectiveness and ROI
"George came across as a very seasoned coach, who, with utmost ease was able to not only carry the audience along with him throughout the sessions but also ensure that the learnings are internalized by providing very relevant examples. George is a thorough professional, in that he followed up regularly post the workshop to ensure that the participants were on track with the goals set during the workshop and provided guidance and mentoring to help stay focussed. In all, I thoroughly enjoyed working with George and he has been a great help in my leadership development journey and I would strongly recommend him for leadership coaching & development. Wish him the very best."
Subramanian Viswanathan, PMP, PMI-ACP
Digital Transformation & Innovation

"Few people have the opportunity to report to a manager who is also a coach and mentor but I did when I worked with Beverley. I met Bev in 2010 when I attended an interview for the position of Administrator at the Leadership Centre, Pan Africa Christian University. That interview still ranks highest as the best interview I've ever attended because Bev and the rest of the panel were interested in getting to know me as a person and not just as a resource. Bev has a unique way of making everyone she relates with feel worthy and esteemed – whether colleague, client or trainee. Her leadership training, coaching and mentoring sessions leave you challenged, inspired and sworn to change!"
Audrey Nkirote
Recruiter | Trainer | Career Coach | Interview Coach | Expert CV Writer
"George Nuthu was a excellent student with Lifeforming Leadership Coaching. He grasped the coaching principles and concepts, and both internalized them and was able to apply them to those he was coaching. His coaching was effective both with his peer and his client throughout the final module. He received high marks from his client. He has demonstrated both the skills and character of a fine coach."

Les Brickman

CEO, Founder at SCMI Kenya

"It was great to work with George. He has loads of experience in Coaching and Leadership Training. George is someone that I hope to continue working with in the future."

Yene Assegid, PhD, ICF/MCC

TRANSFORMATIONAL LEADERSHIP PRACTITIONER, COACH & TRAINER | MINDFULNESS GUIDE

"Beverly is a keen and sensitive coach / trainer who will quickly pick out differences among the team she trains. Her strength is in understanding client needs and is able to structure her training to suit what client needs and more."

Denis Nyabenge

Retail and Consumer Business Manager at MOGAS UGANDA LIMITED